17 Dec

Naturopathic Doctors as part of Integrative Health Teams

Dr. Robyn Prescott, ND works in Kamloops, BC playing a unique role as part of a healthcare team that includes a neurosurgeon, orthopedic surgeon and a dermatologist.  

Robyn Prescott, ND is proud to be a naturopathic doctor and when asked why, she responded with a multitude of reasons. "I am honoured to play a very essential and unique role on the healthcare team.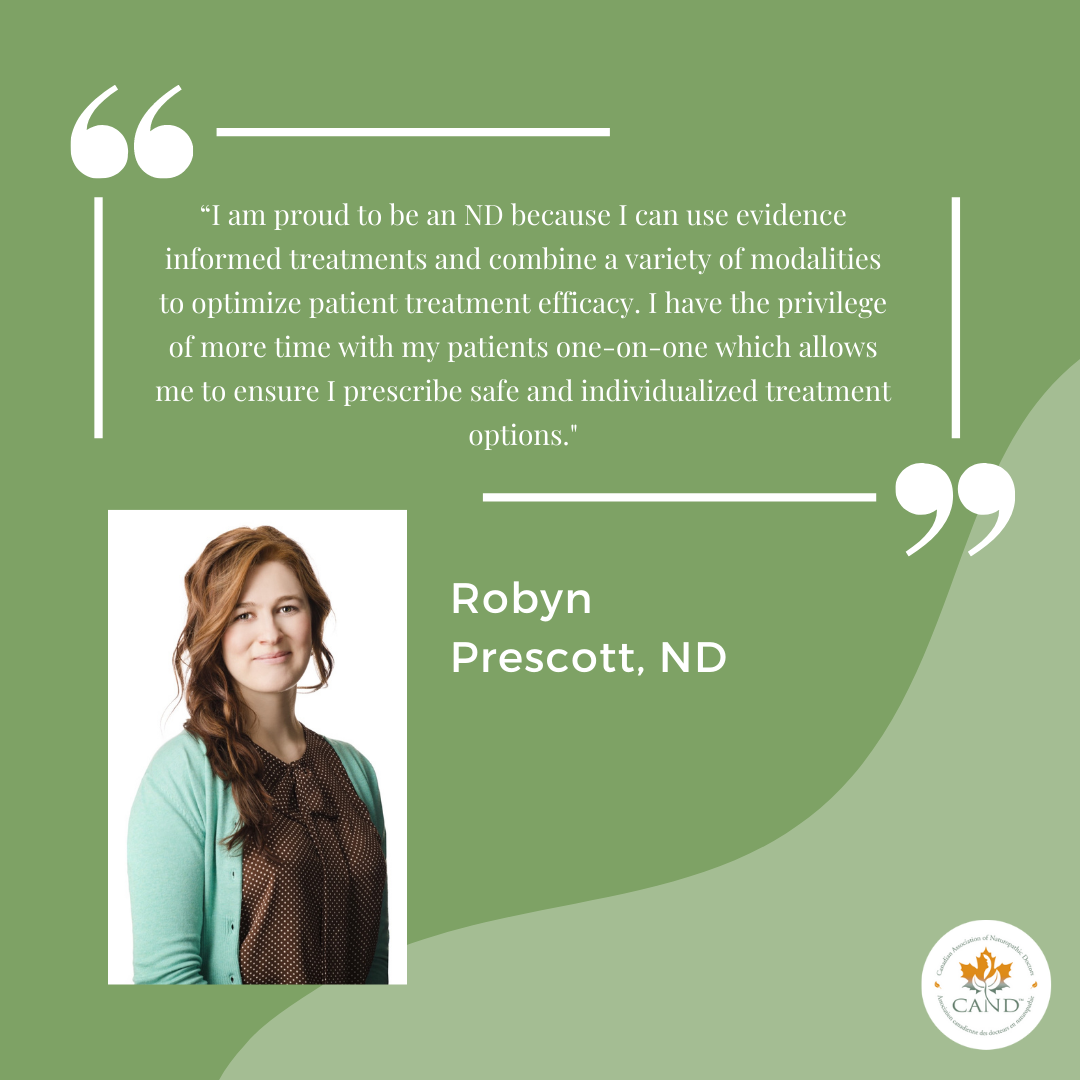 I currently work with a neurosurgeon, orthopedic surgeon, and dermatologist providing amazing care for our patients. I can use evidence informed treatments and combine a variety of modalities to optimize patient treatment efficacy. I have the privilege of more time with my patients one-on-one which allows me to ensure I prescribe safe and individualized treatment options." Dr. Prescott, ND feels fortunate to have the opportunity to utilize natural therapies to optimize her patient's vitality and health with minimal side effects.