28 Jun

In Honour of National Indigenous Peoples Day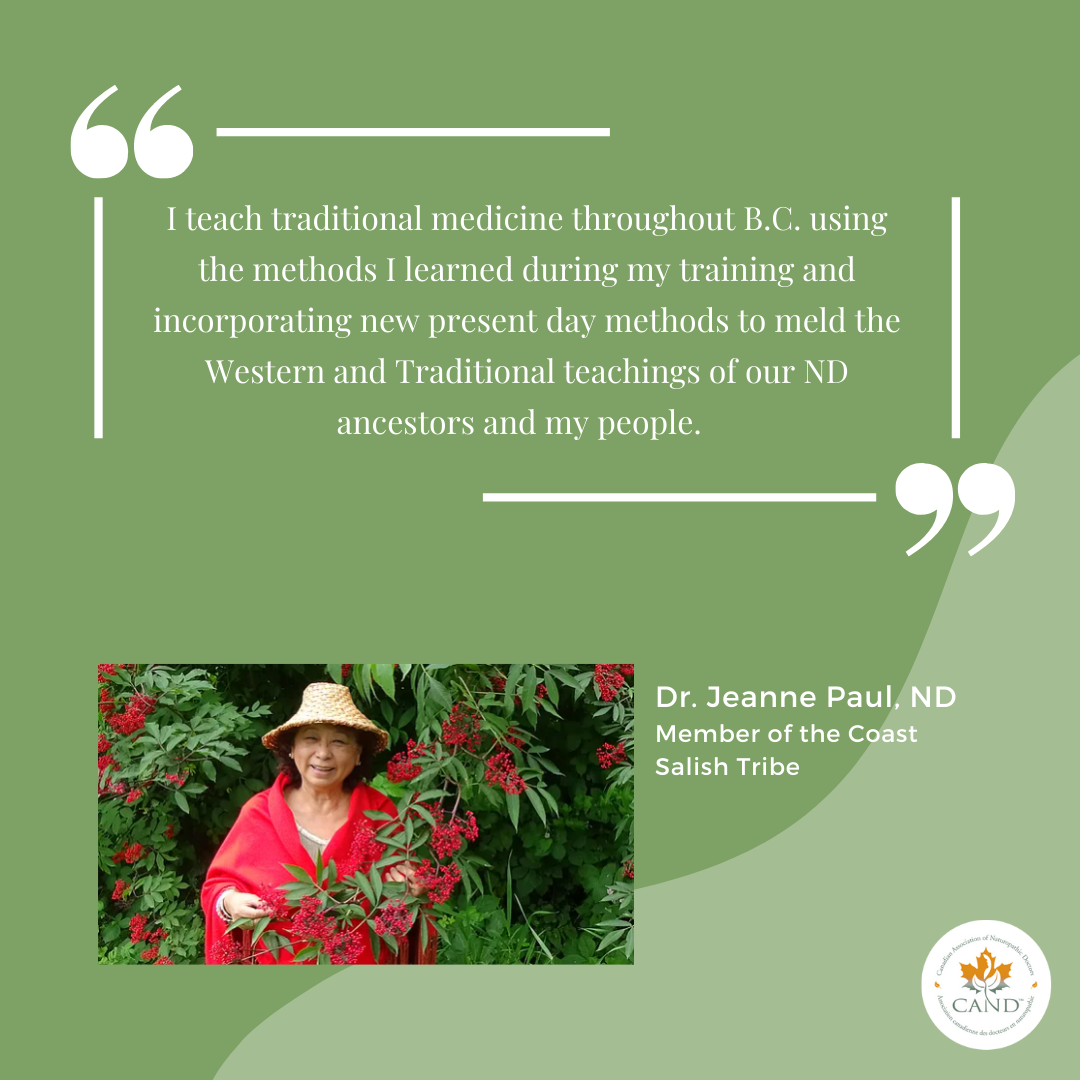 In honour of National Indigenous Peoples Day, we'd like to recognize Dr. Jeanne Paul, ND.   "My name is Malmentle in our Tla'amin language and I am of the Coast Salish tribe".
I attended National University of Natural Medicine and graduated in 1991 as the first First Nations to graduate in this profession.
I teach traditional medicine throughout B.C. and use the methods I learned during my ND training and incorporate methods used in present day to meld the Western and Traditional teachings of our ND ancestors and my people.
At 81, I continue to feel honoured to be their student and spread the knowledge to my First Nations Peoples."
#NIPD2021 #NIPDCanada
#NationalIndigenousPeoplesDay